Melbourne Water vol. 1
The Melbourne Water compilations documented the essential sounds of mid-00s indie. They were produced by David Nichols and Greg Wadley (organization and mastering), Mia Schoen (art and layout), Shane Moritz (liner notes) and Graham Lee (W.Minc label) and distributed on CD through Shock Records.
The producers are working to get the CDs online in time for the 20th anniversary in 2024.
Art by Mia Schoen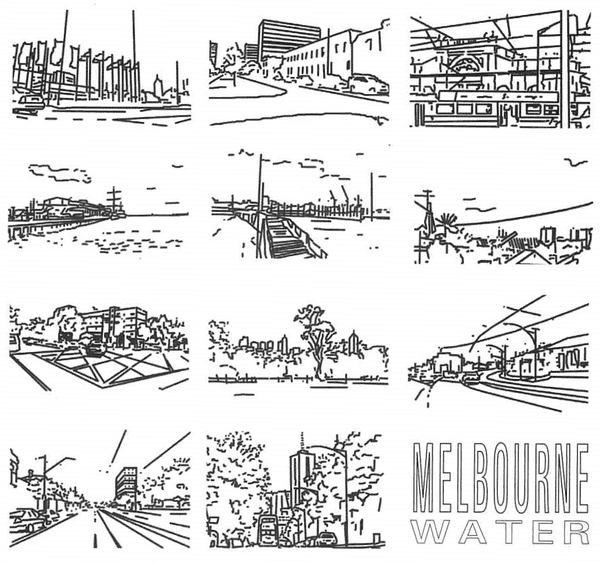 Music by 24 bands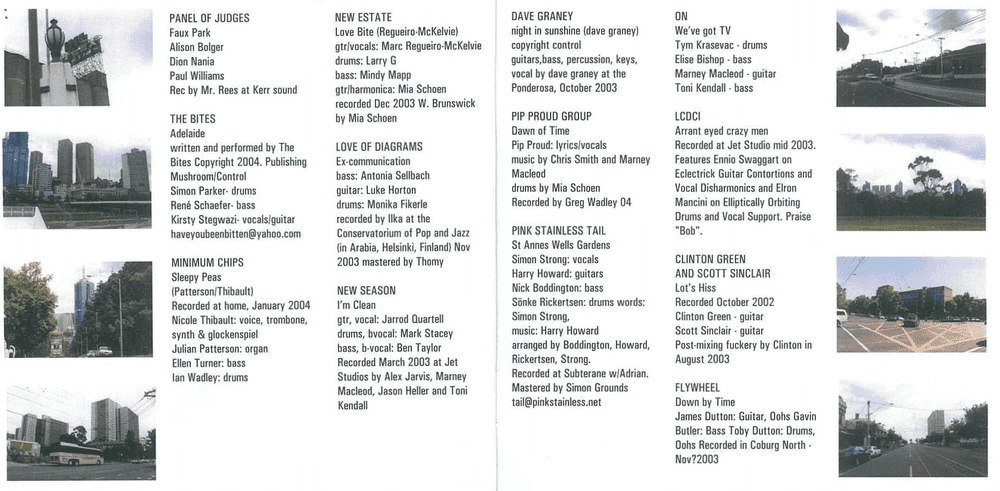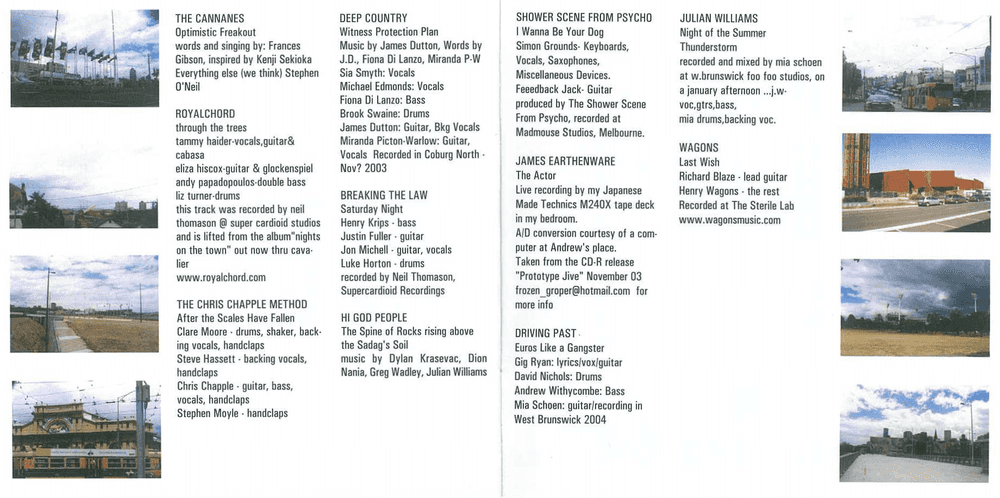 Liner notes by Shane Moritz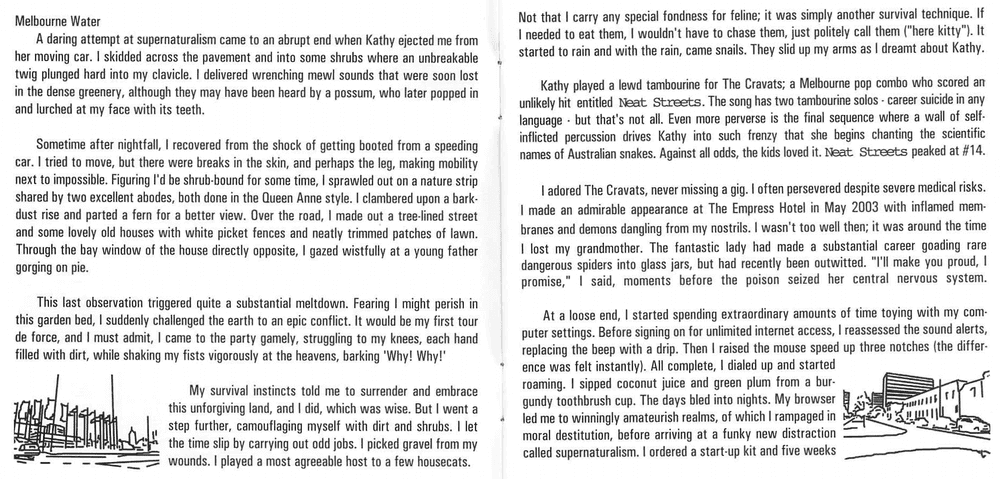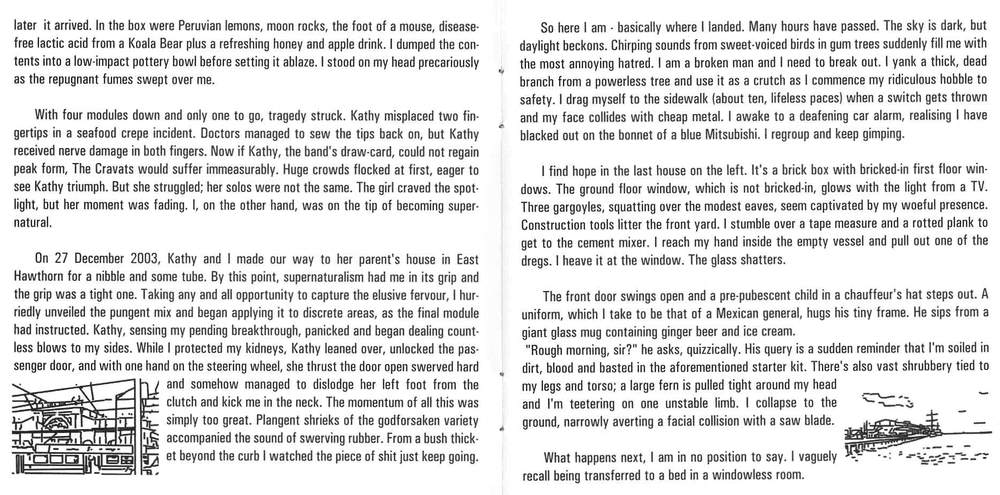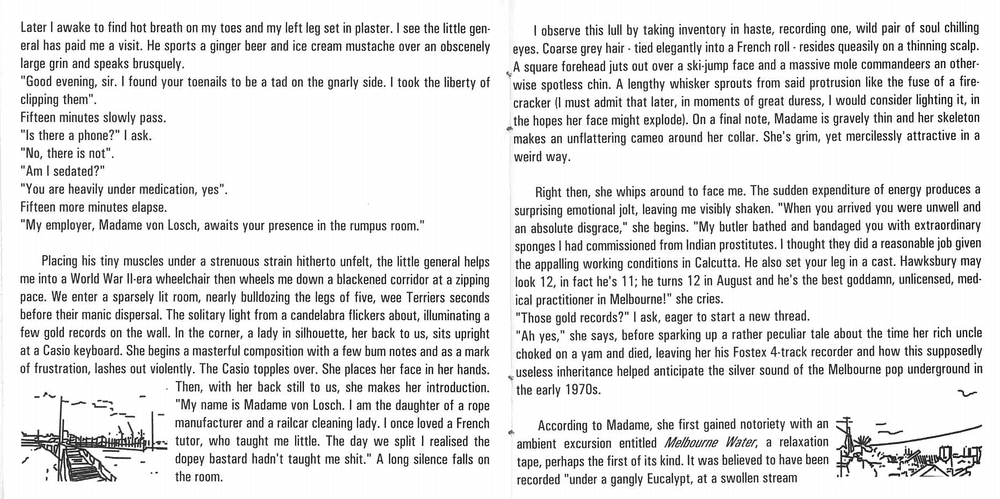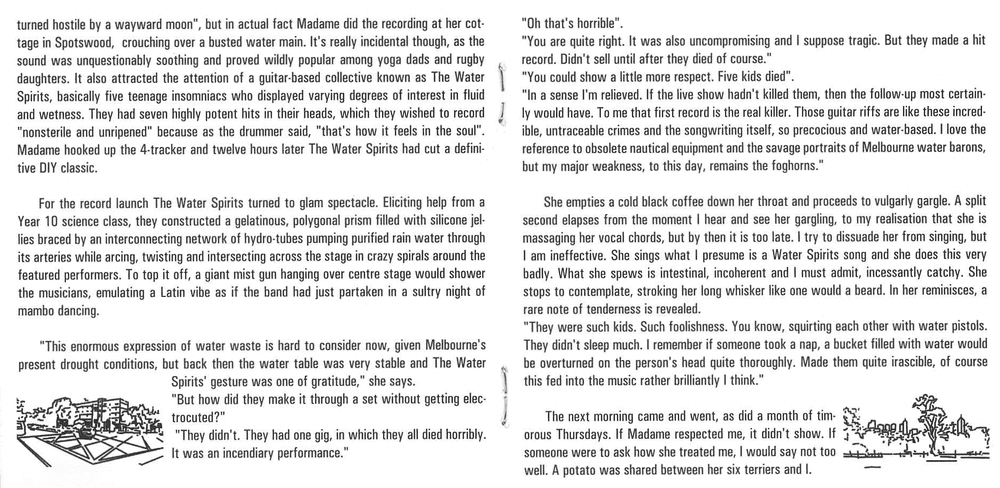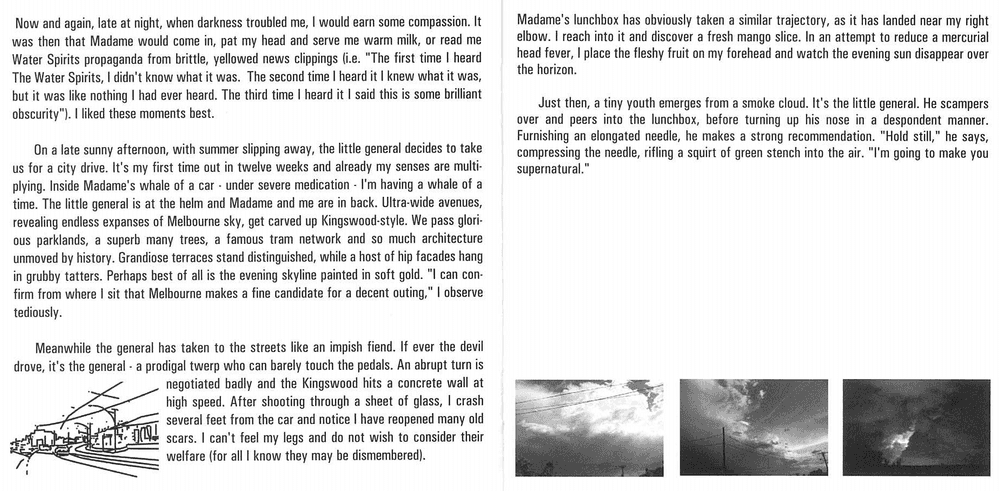 Posters and Press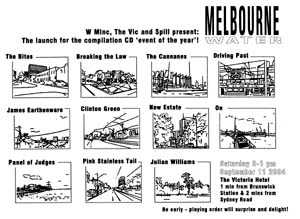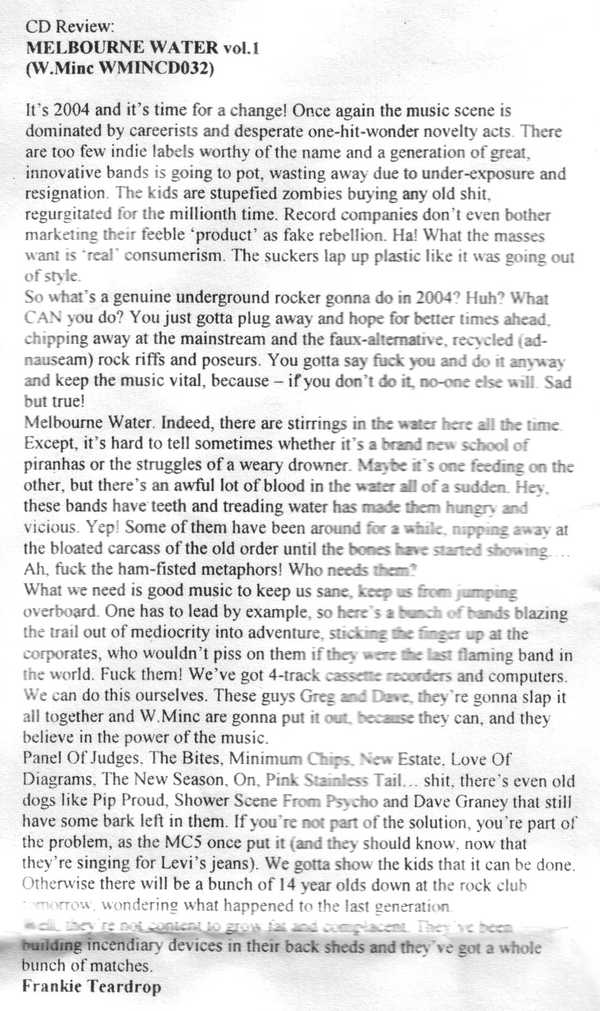 Copyright notice
These songs, pictures and text are owned by the artists listed, except when they are covers. This is similar to the Attribution Non-Commercial No Derivatives licence provided by creativecommons.org, i.e. you may download, play and share these songs, as long as you credit the artist, but may not modify or sell them without contacting the artist for permission.