More Talk Less Action
Clinton Green and Greg Wadley co-organized a series of events from 2013 to 2015 to promote open discussion about sound art and cutting-edge music in a friendly, live environment. More Talk Less Action took place at Westspace gallery, except for the final event at The Channel at Arts Centre Melbourne.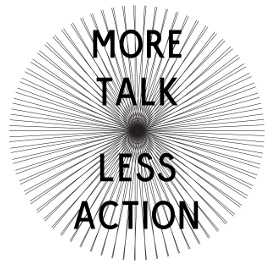 Why Noise?: the aesthetics of noise and 'wrong' sound
with Linda Kouvaras, Mark Groves, John Nixon and The Donkey's Tail
22nd Aug 2013
The Sonic City: activating the city through incursion
with Haco, Darrin Verhagen, Camilla Hannan, Philip Samartzis
31st Aug 2013
Laptops, Costumes, Pedals and Projections: issues for live performance of experimental, drone and noise music
with Julian Williams, Paul Kidney, Michael Pulsford
19th Sep 2013
Junk Music: redundant technology and detourned devices as instruments
with Dylan Martorell, Ernie Althoff, Rod Cooper
3rd Oct 2013
Our Ears are now in Excellent Condition: sound in the gallery and online
with Alice Hui-Sheng Chang, Helen Grogan, Rosalind Hall, Rowan McNaught, Kelly Fliedner
23rd Oct 2013
Tone Scientists: sound art and cutting-edge science
with Stelarc, Warren Burt, Paul Doornbusch
5th Dec 2013
Composition is Dead: writing music in the 21st century
with Cat Hope, Ross Bencina, Warren Burt (with Callum G'Froerer and Cathexis performing works by Hope)
7th Aug 2014
Promoting Unpopular Music: how and why
with Justin Heazlewood, Philip Samartzis, Pat O'Brien
2nd Oct 2014
Improvisation: how to win
with Lloyd Honeybrook, Alice Hui-Sheng Chang, Adam Simmons
20th Nov 2014
What does it mean to be a composer in Australia today?
with Kate Neal, Sean Baxter, Alexander Garsden
10th Aug 2015
Live video
Ernie Althoff performs at More Talk Less Action
Sean Baxter performs at More Talk Less Action
Press
Radio
Clinton Green, Cat Hope and Ross Bencina speaking with Julian Day on ABC Classic FM, in 2014, about More Talk Less Action
Clinton Green and Adam Simmons speaking with Jeff Sparrow on 3RRR FM, in 2015, about More Talk Less Action